Recent IELTS Exam 11 February 2023 India
Are you planning to take the IELTS exam soon? Or are you simply interested in the latest IELTS exam format and questions? Either way, you're in luck. In this article, we'll be providing you with all the latest details about the recent IELTS exam held on February 11, 2023, in India. From the reading passage names to the listening and reading answers, we've got you covered. But that's not all, we'll also be providing you with the writing task 1 and task 2 questions, giving you an edge in your IELTS preparation. So, whether you're a student, professional, or someone looking to improve their language proficiency, read on to find out more about the latest IELTS exam in India.
11 February 2023 India Evening Slot Listening
Fill-ups (One Words)
Short MCQs
Long MCQs
Fill-ups
---
11 February 2023 India Evening Slot Listening Answers
1. SKALLBETH
2. Park
3. 9/4.30pm
4. DRAMA
5. READING
6. SINGING
7. ARTIST
8. Magazines
9. NUMBER
10. MAPS
11. A
12. C
13. G
14. D
15. F
16. H
17. B
18. A
19. D
20. E
21. C
22. E
23. C
24. C
25. C
26. A
27. D
28. B
29. B
30. A
31. PERSONAL
32. BRIDGES
33. WIND
34. WEIGHT
35. SWEETENER
36. FILMS
37. TRAIL
38. SAFETY
39. PRESSURE
40. LICENSE
---
11 February 2023, India Evening Reading Passages
Passage 1: The Extinction of Cave Bears
Passage 2: Biomimicry
Passage 3: The value of literary Prize
---
11 February 2023 India Evening Slot Reading Answers
Skull
Skeleton
False
TRUE
NG
TRUE
False
NG
MOUND
SHELTER
PLANT
Evaporating
Fan
Teeth
Water
Fans
Plant
---
Evening Slot Writing Task 1, 11th February 2023, India
Table Chart
The table below shows the expenses per week of a retired single person and a couple in Australia for their comfortable lifestyle.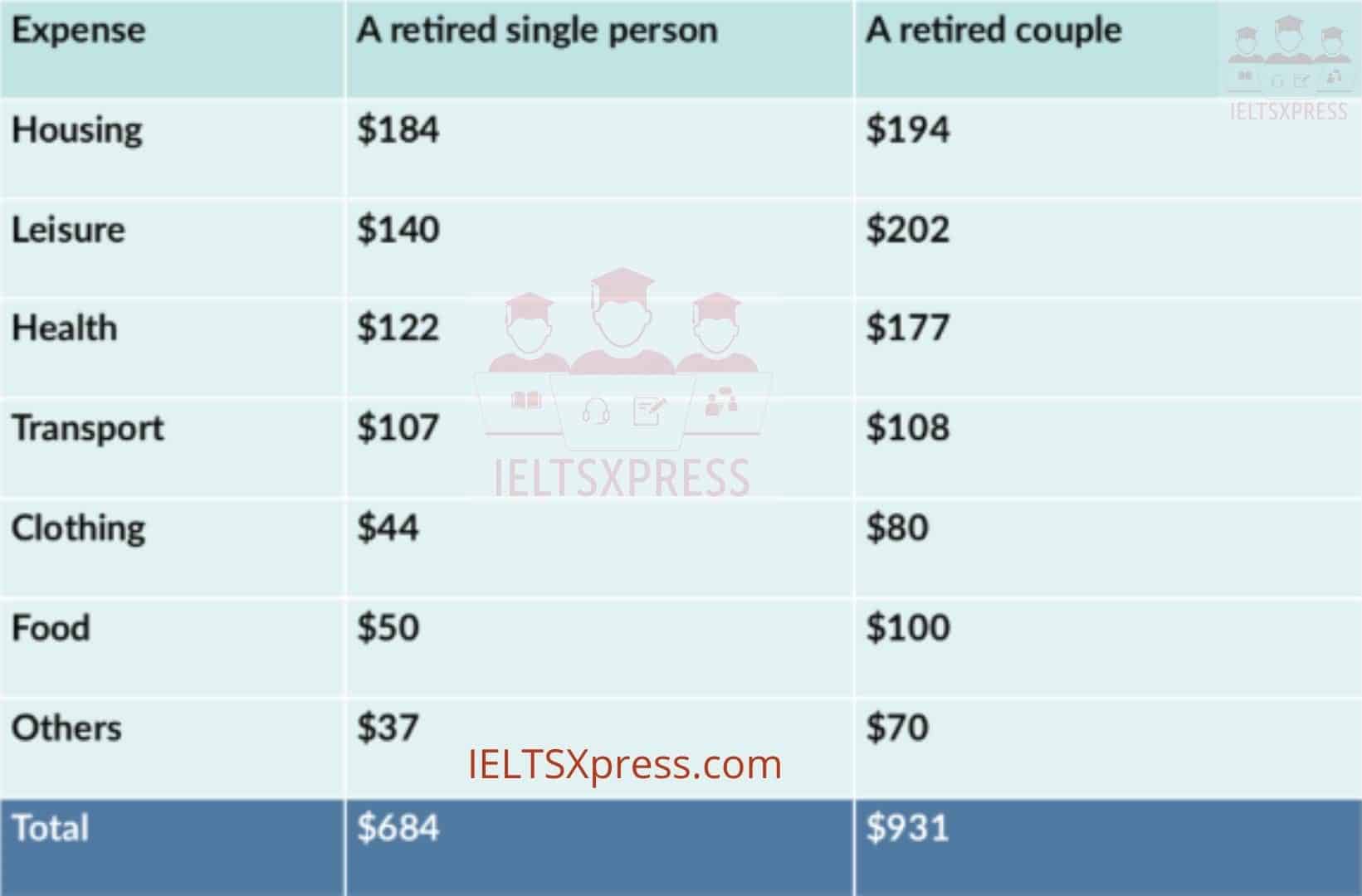 Summarise the information by selecting and reporting the main features and make comparisons where relevant.
---
Evening Slot Writing Task 2, 11th February 2023, India
The preventing and reducing global environmental damage lies with politicians, as there are very little the individuals can do about this problem. To what extent do you agree or disagree?
---
Also Check: Recent IELTS Exam 4 February 2023 India Question Answers