The Complete Guide to Academic Reading PDF Download
The Complete Guide to Academic Reading by Phil Biggerton takes you step by step, from a basic understanding of the IELTS exam to a point where you have the necessary skills and confidence to take the exam.
It is the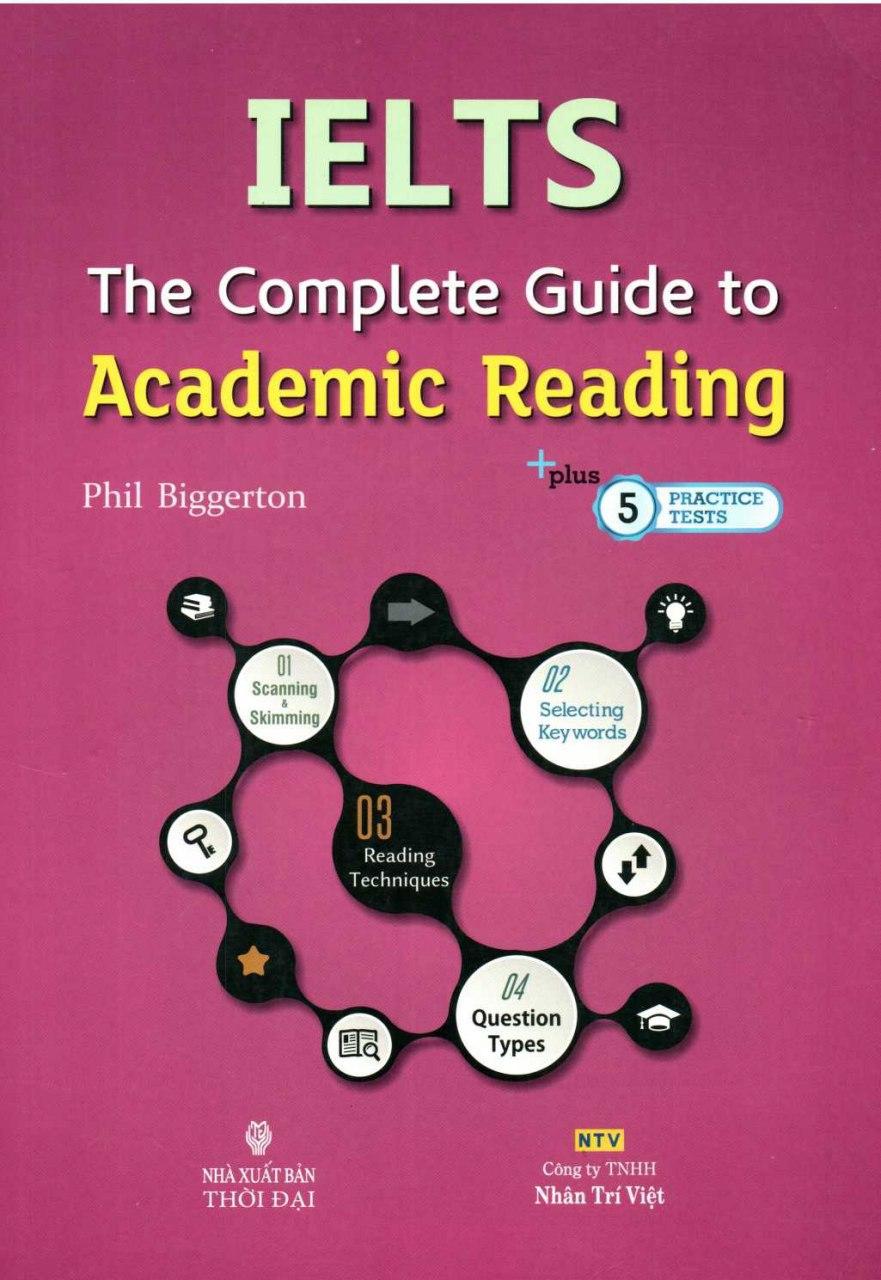 intention of this book to provide you with everything you need to know to achieve a high score in reading. It has also been specifically designed to make your journey enjoyable and less frustrating.
Reading is an essential skill to learn if you want to say you are fluent in a language. Without this
ability you would miss out on the chance to obtain information from a wide range of different types
of material like, newspapers, magazines, journals, books, leaflets and brochures. Certainly, you would
never be allowed to enter a university to study if you were unable to read academic literature.
The Complete Guide to Academic Reading by Phil Biggerton
As a student entering either an undergraduate or postgraduate course, you are expected to have
reached a reasonably high level of ability in all four skills
 –
 reading, writing, listening and speaking.
How high these levels need to be varies from student to student (partly because of the subject they
have chosen to study) and from university to university. It might be possible, for example, to start a
postgraduate course at university with an overall IELTS grade of 5.0 on the condition that a
pre sessional course is taken first at the university.
However, due to the amount of reading required to complete your studies at university, it is far better to aim for an IELTS grade of at least 6.0 in reading before you go to study. For some students this grade or higher would be a basic requirement that has to be met before they are accepted at a university to study their chosen course
The Complete Guide to Academic Reading PDF Download
---
---
Also Read: Salary vs Wage vs Pay vs Income vs Earnings
Practice: IELTS Practice Cambridge 8 Listening Test 1 C8T1